TKYD Management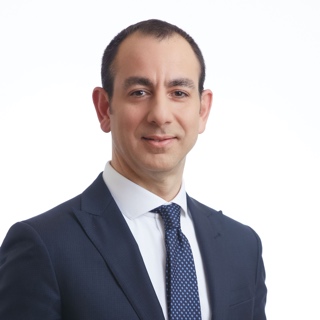 Mehmet Ali Ersarı is the CEO and Board Member of Ak Asset Management. He received his B.Sc. and M.Sc. degrees in Civil Engineering from Middle East Technical University (METU) and MBA degree from Bilkent University. He started his career in 1997 as a Fixed Income Trader at Interbank Treasury Department following the Management Trainee Program. He then joined Ottoman Bank Treasury as a Senior Trader. He served as the Head of Fixed Income Trading at Garanti Bank until 2004 following the merger with Ottoman Bank. He was leading the Country Rates Trading at ABN Amro N.V. as a member of the Global Leadership Program before his accession to Ak Asset Management in 2008 as the Chief Investment Officer (CIO). Since the beginning of 2018, Ersarı has been assigned as the CEO of Ak Asset Management.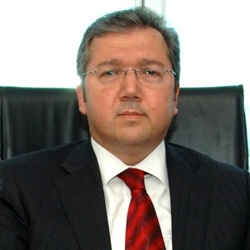 Halim Çun is presently the General Manager and Board member of Gedik Asset Management . Halim Çun started his career at Dünya Newspaper, as the manager of Foreign News Department in 1984. Later, he continued his career in the financial sector and joined Dışbank (later named Fortisbank) as senior analyst. Then he joined Sabanci Holding - one of the Turkey's largest conglomerates- in 1987 and worked in Planning and Investments Department , participated in various projects and held several positions. In 1998 he became the founding general manager of Ak Investment Fund, and later in 2000 he founded Ak Asset Management , which is an affiliate of Akbank where he worked as General Manager for six years. During his tenure, he also worked in the Steering Committee for the establishment of Akbank's pension company and pension funds during 2002- 2003 and in the marketing committee for distribution of financial products within the Group . Then he joined Gedik Investment Securities, worked for he restructuring of the fund management business within the Company, and later established Gedik Asset Management in 2008. He serves as a member of the Board of Directors of Turkish Institutional Investment Managers Association since 2002. Halim Çun was graduated from Bosphorus University and he received his BA degree in Business Administration from Bosphorus University.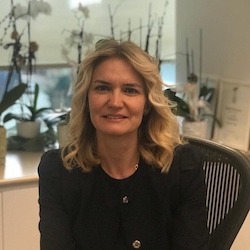 Nilgün Şimşek Ata, with more than 25 years of experience in the financial industry, is the CEO of HSBC Asset Management, Turkey. She started her career at Demirbank Corporate Bank in 1993 following the Management Trainee Program. Between 2000-2012 she worked at various managerial positions at HSBC Bank Turkey and HSBC Private Bank UK. She joined HSBC Asset Management in 2012 and worked as COO until June 2018. She has been appointed as CEO of HSBC Asset Management Turkey as of June 2018. Mrs Ata holds MSc. in Finance from City University CASS Business School and BSc. in Management from Middle East Technical University.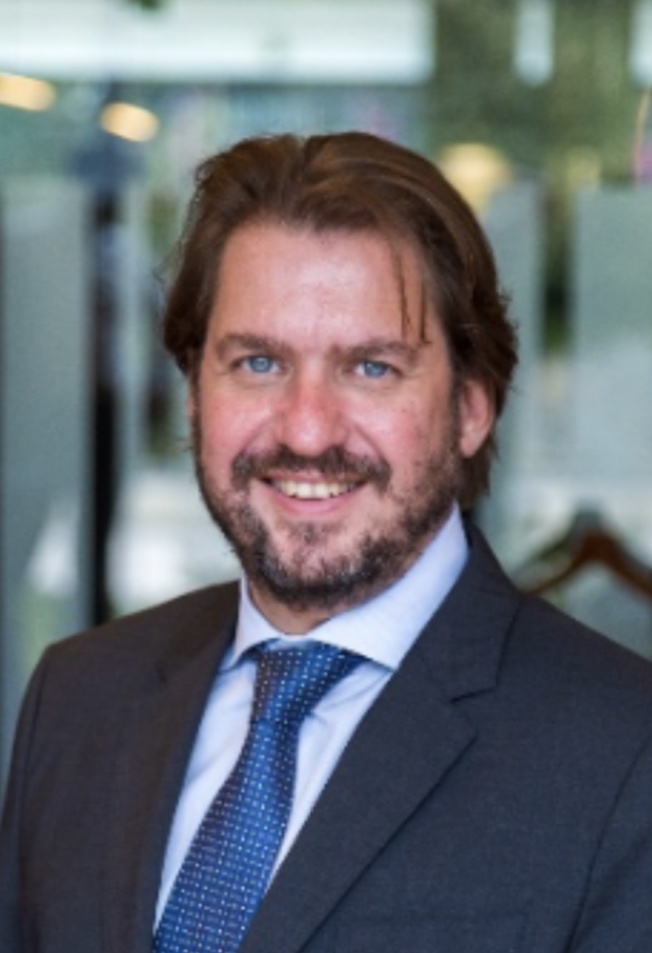 Alim Telci, who has been working as the General Manager and Board Member of Re-Pie Real Estate and Venture Capital Asset Management Inc. since March 2019, graduated from Marmara University Business Administration Department. He got a MBA degree in Finance at the Kogod College of Business Administration, Washington D.C. His business career begun in 1993 at Bank Ekspres as Manager Candidate, then he worked as a Manager at Sabancı Holding, Eczacıbaşı Securities., UB International Investment and Raymond James Securities. Alim Telci, who worked as Director in the Asset Management Department at Ak Asset Management Inc. and as a Director in the Research Department at Ak Investment Securities Inc., was the Head of Research Department, Assistant General Manager, Head of Asset Management Department, Strategist and Deputy General Manager at Unicorn Capital between 2007 and 2009. During January - June 2011, after working as a Director of Halk Investment Asset Management Department for a short period of time, Alim TELCI worked as Co-Founder, General Manager and Board Member of Halk Asset Management Inc., which was newly established. His career in Halk Asset Management Inc. continued until the company was bought by Ziraat Asset Management Inc. in January 2019. Alim TELCİ is also a part-time lecturer at Yeditepe University.
Egemen Erden has over 20 years of investment banking experience working for a number of leading investment banks in Istanbul and London. He is currently Executive Vice President responsible for Institutional Brokerage, Research and Investment Advisory at Finansinvest. Erden started his career in 1993 at Finansbank, Istanbul, as a Research Analyst in the Capital Markets division. He gained further experience as a sell-side analyst in London, at Nomura International and BNP Paribas, where he was country analyst for Turkey with further coverage across the MENA region. He moved back to Istanbul in 2005 and joined Finansinvest's Institutional Sales and Trading desk. Erden worked in the origination and execution of a number of equity offerings including the international placements of Finansbank SPO, and the IPOs of TEB, Petkim, Asya Bank, and Albaraka Turk and helped establish Finaninvest as one of the leading institutional brokers following the migration of BIST to the NASDAQ OMX platform in 2015.Erden became General Manager of Finans Asset Management in March 2017 Erden speaks English, German and Spanish.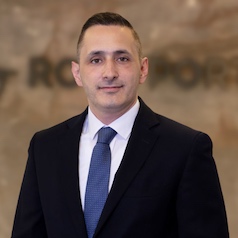 Emrah Yücel started his professional career in the area of Treasury, Mutual Funds and Portfolio Management. He went on to work at various positions in İş Investment Securities Treasury, Domestic Markets and Portfolio Management Departments between 2001 and 2014. At İş Investment, Mr. Yücel participated in establishing and became Manager of the Portfolio Management Department. This Department delivered various services in different areas of capital markets; primarily mutual funds, hedge funds, capital protected funds exchange traded funds and discretionary portfolio management. In 2014, he joined İş Asset Management, where he continues to serve as the Chief Investment Officer. Emrah Yücel graduated from Boğaziçi University, Department of Mathematics, and then completed his Master's degree in Business Administration at the University of West Georgia.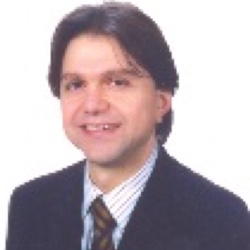 Mr. Arabacıoğlu was born in 1966 and graduated from Ankara University, Faculty of Political Sciences. Subsequently, he received an M.A. in International Banking and Finance From Heriot-Watt University in Edinburgh. He began his Professional career in 1988 for Deloitte Touche-Auditor and joined Denizİnvest Securities in 1999. Mr. Arabacıoğlu has served as General Manager at DenizPortfolio Management since June 2004.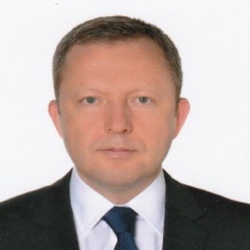 Mahmut Kaya is the CEO and Deputy Chairman at Garanti Asset Management. Mr.Kaya joined Garanti Asset Management in February 2013 as Chief Investment Officer. Prior to that he had been the Executive Vice President in charge of Research at Garanti Securities. He began his equity research career at ING Barings in London where he worked as equity analyst in 1995-1997. He then moved to ING Barings' Istanbul office to work as senior equity analyst. In 1998 he joined Santander Investment to cover industrial stocks. The following year he started his Garanti career as Head of Research at Garanti Securities. Mr. Kaya has an MBA degree from London Business School and a BSc in engineering degree from Istanbul Technical University. Experience: 22 years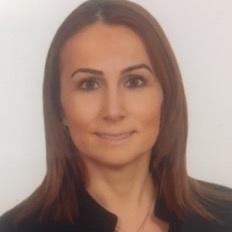 Müge Peker is CEO and board member since 22 May 2020. She joined Yapı Kredi Asset Management or one of its predecessor firms in 2003. Müge Peker holds an MBA from Yeditepe University, and a BSc. in Environmental Engineering from Marmara University (1994). Müge Peker started her career as a Management Trainee at Alternatif Bank in 1995 and she worked at the proprietary desks. Between 1995-1998 she worked as Assistant Manager in the Treasury Department of Alternatif Yatırım A.Ş. Müge Peker moved to Koç Asset Management as a Senior Portfolio Manager in 2003. Müge Peker has been in the sector since 1995.
Yağız Oral is the Chief Executive Officer of TEB AM. Mr. Oral joined TEB Asset Management in June 2019 as Chief Investment Officer. Previously he was the Chief Investment Officer of BNP Paribas Cardif Turkey for 4 years, Asset manager for HSBC Global Asset Management for 4 years and trader at Denizbank (Dexia) for 5 years. He has been in finance industry for 14 years. Mr. Oral received his B.S. Degree in Engineering from Yıldız Technical University in 2004 and M.A. in Economics and Finance from Boğaziçi University in 2006.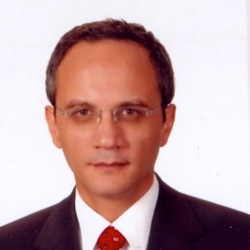 Avsar is currently General Manager and Board Member of Bizim Portfoy Yonetimi A.S., an asset management company fully subsidized by Bizim Menkul Degerler A.S., a brokerage and investment company well-known with its pioneering in investment services and products exclusively tailored to non-interest banks in Turkey. As an asset and investment fund manager, responsible of design, establishment and operations of the first investment funds and other products marketed to non-interest banking clients, including the World's first Islamic Market exchange traded fund and Turkey's first local compliant equity index. Originally an aeronautical engineer, began his career in finance as a research associate in an investment firm. With over 19 years of capital markets experience, has held many positions including sell-side research analyst, corporate finance specialist, head of research, buy-side research analyst, fund portfolio trader, fund manager, and director of asset management. Currently working on new investment product development and standardization for non-interest investment in Turkey. He has an MBA degree in finance, lives in Istanbul and is married with two children.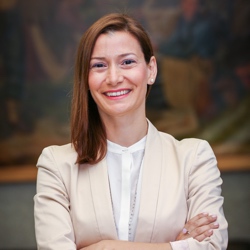 engi Subaşı Gerçek, is presently Vice President of Mutual Funds and Fixed Income Products in Yapı Kredi Bank Private Banking and Wealth Management. Bengi Subaşı Gerçek graduated from Istanbul University Business Administration in 1997 and started her career in finance sector as a management trainee in Interbank. Between 1998 and 2001 she worked as Portfolio Manager in Inter Asset Management Company. Starting from 2001 she worked in Treasury, ICM and Corporate Finance departments of Iktisat Securities and Dundas Ünlü Securities respectively. In 2004 she joint Marketing and Product Management team of (former Koç) Yapı Kredi Asset Management. Since 2009 she is the Vice President of Mutual Funds and Fixed Income Products in Yapı Kredi Bank Private Banking and Wealth Management. Bengi Subaşı Gerçek is a member of TKYD Audit Committee since 2014.
Oğuz Kösebay started his professional career at Tekfen Construction and Installation Co., Inc. as a project engineer. He later worked on various projects of Tekfen Real Estate Development Group, following its establishment in 2000. From 2006 – 2011 he held managerial positions in the business development, design and construction departments of Tekfen Real Estate Development and Investment Co., Inc. and Tekfen OZ Real Estate Development Co., Inc. He joined Omurga Real Estate Investment Co., Inc. in September 2011. He is a graduate of Dost Private High School and İ.T.Ü. School of Environmental Engineering.